About Us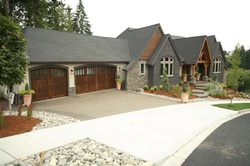 A worn-out garage door can be an eyesore that makes even the loveliest home look shabby, dated and neglected. In addition, a broken garage door can make accessing your garage miserable, especially on snowy, frigid days and nights. Old garage doors can even be dangerous, trapping young children and pets as they try to scoot out from under a descending overhead garage door.

Let Arrowhead Door Company provide all of the answers to your garage door woes. Friendly & efficient service will enhance the beauty, accessibility and safety of your garage and your home. We install, maintain and repair all types of garage doors.

Please take a few moments to browse through our site. It will provide the information you need to make selecting your new garage door easy and enjoyable.


---